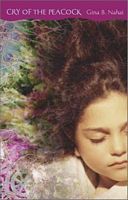 In my book club we all take turns picking books and this month's was my pick. I had read
Moonlight on the Avenue of Faith
years ago and found it really interesting so I wanted to read another book by Ms Nahai.
I like reading about histories and other cultures that I don't really know much about and this book follows a family or Iranian Jews from about the 1700s through to the 1980s so there's a lot of history there!
I really enjoyed this book too although there are parts of it that are fairly brutal. Persian history and culture is really interesting to me and the story really nicely told. Plus there's a little bit of mysticism and magic throughout the story which makes it all a little bit special.
I also hosted book club this month, so among other things for supper we ate (to be totally cliched and obvious) figs and persian feta. Plus
Middle Eastern baklava
that has Turkish Delight in it and was so easy to make for how yummy it turned out. It doesn't hurt to be a bit obvious some times.